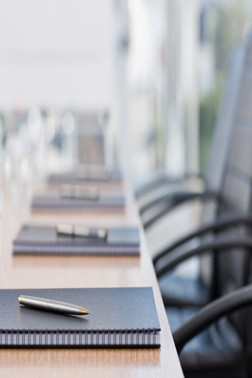 Board of Directors
Baba N Kalyani

Chairman & Managing Director

Born on 7th January 1949, Mr Baba Kalyani is the Chairman & Managing Director of Bharat Forge Limited (BFL), flagship company of the USD 2.5 billion Kalyani Group. BFL is India's largest manufacturer and exporter of components to the global automotive industry. With manufacturing facilities based in India and Europe, Bharat Forge's customers include all the major global OEMs across US, Europe, Japan, China and India. The company also manufactures various equipment and components for non-automotive industries including aerospace, railways, marine and conventional & non-conventional energy. The Kalyani Group has joint ventures with global MNCs including ArvinMeritor, Carpenter Technology Corporation, Iochpe-Maxion of Brazil and Alstom.
A Mechanical Engineer from the Birla Institute of Technology & Science at Pilani, Rajasthan and an M.S. in Engineering from the Massachusetts Institute of Technology, USA, Baba Kalyani joined Bharat Forge in 1972 when the company's annual turnover was about USD 1.3 million. Under his leadership, Bharat Forge has transformed itself from an auto component supplier to a preferred technology and engineering driven Global Partner. His strong entrepreneurial capabilities have resulted in the company having achieved global leadership in the forging industry with a consolidated turnover of USD 1.2 billion.
Amit Kalyani

Executive Director

A key member of the Kalyani Group's strategic planning and global business development initiatives, Amit, has been instrumental in driving the non-automotive, urban infrastructure & real estate initiatives of the Group. He is also responsible for driving the overall Kalyani Group Strategy and expansion of its steel business. Amit also takes care of Investor Relations, Finance, Human Resources & Industrial Relations across the group.
A seasoned professional, an astute leader and a family man; Amit has traversed a myriad paths with astonishing ease.
Born on 26th July 1975, Amit has a Bachelor's in Mechanical Engineering from Bucknell University, Pennsylvania, USA.
Amit B. Kalyani is the Executive Director and on the board of Bharat Forge Ltd. Bharat Forge Limited (BFL), the Pune based Indian multinational is a technology-driven global leader in metal forming having trans-continental presence across 10 manufacturing locations, serving several sectors including automobile, power, oil and gas, rail & marine, aerospace, construction & mining, etc.
Part of Kalyani Group – a US $ 2.5 billion conglomerate, BFL today has the largest repository of metallurgical knowledge and is the largest manufacturer and exporter of automotive components from India.
Amit serves on the Boards of several group companies such as Kalyani Steels Limited, BF Utilities Limited, Kalyani Alstom Power Ltd., BF-NTPC Energy Systems Ltd., Nandi Infrastructure Corridor Enterprises Limited (NICE), Nandi Economic Corridor Enterprises Limited (NECE), Khed Economic Infrastructure Pvt. Limited (KEIPL), KPIT Cummins Infosystems Ltd., among others.
Rajinder Singh Bhatia

President & CEO for Defence & Aerospace

Rajinder Singh Bhatia, a Gold Medalist from Punjab University, is an engineer with post-graduation in Structures. Officer is a Fellow of Institute of Engineers and a member of All India Management Association. He has done his Master Diploma in Management from Symbiosis and Masters in Management Studies from Osmania University. He has been instructor and directing staff at number of prestigious establishments and institutions. He has also served as Defence Adviser at Mauritius.
He is part of CII National Defense Council and FICCI National Committee on Defence. He is also Chairman of the CII Sub Committee on Land Systems.
He is currently employed with Kalyani Group as President and CEO for Defence and Aerospace vertical. He is Chairman of the board of Kalyani Strategic Systems, BF Elbit Advanced systems Limited, BF PEL and Chairman of Analogic Control Systems.
Udi Vered

Executive Vice President and General Manager

Yehuda (Udi) Vered has served Executive Vice President and General Manager – Land and C4I Division since 2013. From 2009 until his current appointment Mr. Vered served as executive vice president – service solutions as well as vice president – marketing for the land and C4I division. Prior to that, since 2004 he served as chief financial officer and vice president for contracts and sales of the land and C4I division. Mr. Vered joined Elbit Systems in 2003 as vice president for contracts and sales and chief financial officer – ground, C4I and battlefield systems. Before that, he served as an aircrew officer in the IAF, where he holds the rank of colonel (reserves). Mr. Vered holds a bachelor of arts degree in management and economics from Tel-Aviv University, an MBA from Ben Gurion University and is a graduate of the Harvard University Business School's Advanced Management Program.
Shai Cohen

Vice President - Sales and Contracts

Shai Cohen has served as the Vice President Sales and Contracts & General Counsel of Elbit Systems Land and C4I since 2013. From 2006 until his current appointment Mr. Cohen served as Vice President and General Counsel of Elbit Systems Land and C4I. Prior to that, since 2004 Mr. Cohen served as the General Counsel of the Land and C4I Division. Mr. Cohen joined Elbit Systems in 2002 as legal counsel of Elbit Systems. Mr. Cohen holds a bachelor degree in Law, a bachelor degree in Economics and an MBA in Management and Finance.