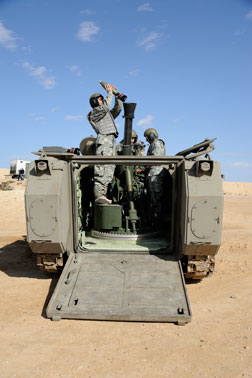 Future Plan

BF Elbit Advanced Systems Pvt ltd has a future plan for participating in the following programs and also building on the present product portfolio, creating futuristic products as per Indian Defence Program and other homeland security agencies.

1. ATMOS 155mm 52 Cal MGS
2. Karan 130 mm to 155mm 45 Cal Upgunned System
3. ATAGS 155mm 52 Cal Modern Gun with ARDE
4. Mine Protected Vehicle with Indian Defence and Paramilitary forces
5. 120mm Long Range Mortars


BF Elbit Advanced Systems Pvt Ltd has put in efforts latest technology and innovations for working towards creating the best Indian Defence Manufacturing company. BF Elbit is aiming at becoming the OEM for Artillery by 2017 with a name and reputation for state of the art products and timely deliveries of products.