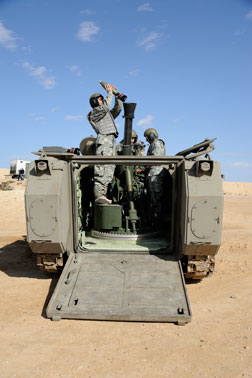 Vision & Mission

Vision
To become a world class Integrated Fire Support Systems Solution provider offering niche and state of the art systems across the complete spectrum.


Mission
• To become a centre of excellence with Make In India as Moto and offering wide range of Defence Technologies and capabilities in Integrated Fire Support Systems solutions including the Artillery Guns, Mortars, smart ammunition and defence electronics related to fire control systems for the benefit and interests of the Indian Army.

• To enable the transfer of know- how and technologies to India, creating new avenues for state of the art manufacturing and a strong Defence Industrial base to address the Indian Ministry of Defence and other Indian government customers' requirements for the most advanced fire support systems solutions.